If there's one thing (although there is definitely not only one thing) we learned from talking to high achievers about their goals for our podcast series #WeGotGoals, it's that people approach goals from wildly different perspectives. Take Dawn Jackson Blatner, our last guest, for instance; she has a pretty serious aversion to goal setting that repelled her from talking to us until we convinced her otherwise. This week we talked to Dr. Ari Levy, founder and CEO of SHIFT, a healthcare company in Chicago that is flipping the script on the word "healthcare." We learned  that he bleeds goal setting – from the way he works with his team, to how he helps his clients and patients, to how he helps others achieve their goals through fitness and life coaching.
Accomplished as he may be, having received his MBA at the University of Chicago and MD from the University of Illinois College of Medicine, each endeavor Dr. Levy has one guiding principle: to care for others. Helping people live healthier lives is in his DNA.
An innate sense of what drives him propels Dr. Levy forward, but success hasn't come without setbacks. In our interview, we heard firsthand some defining moments that set the tone for how he goes about staying focused on what he's truly passionate about at his core and tackling goals along the way.
From the time he wrote himself an email 19 years ago describing his vision for SHIFT, he's been working to build this space, this community, this team of people working together to help people achieve real health. For Ari, that means understanding a person's values, goals, lifestyle, beliefs, habits and physical and mental health in order to make a lasting impact on the members at SHIFT. He built his team knowing that, and pulled in experts from all disciplines to work together as a unit for each person who comes through the door.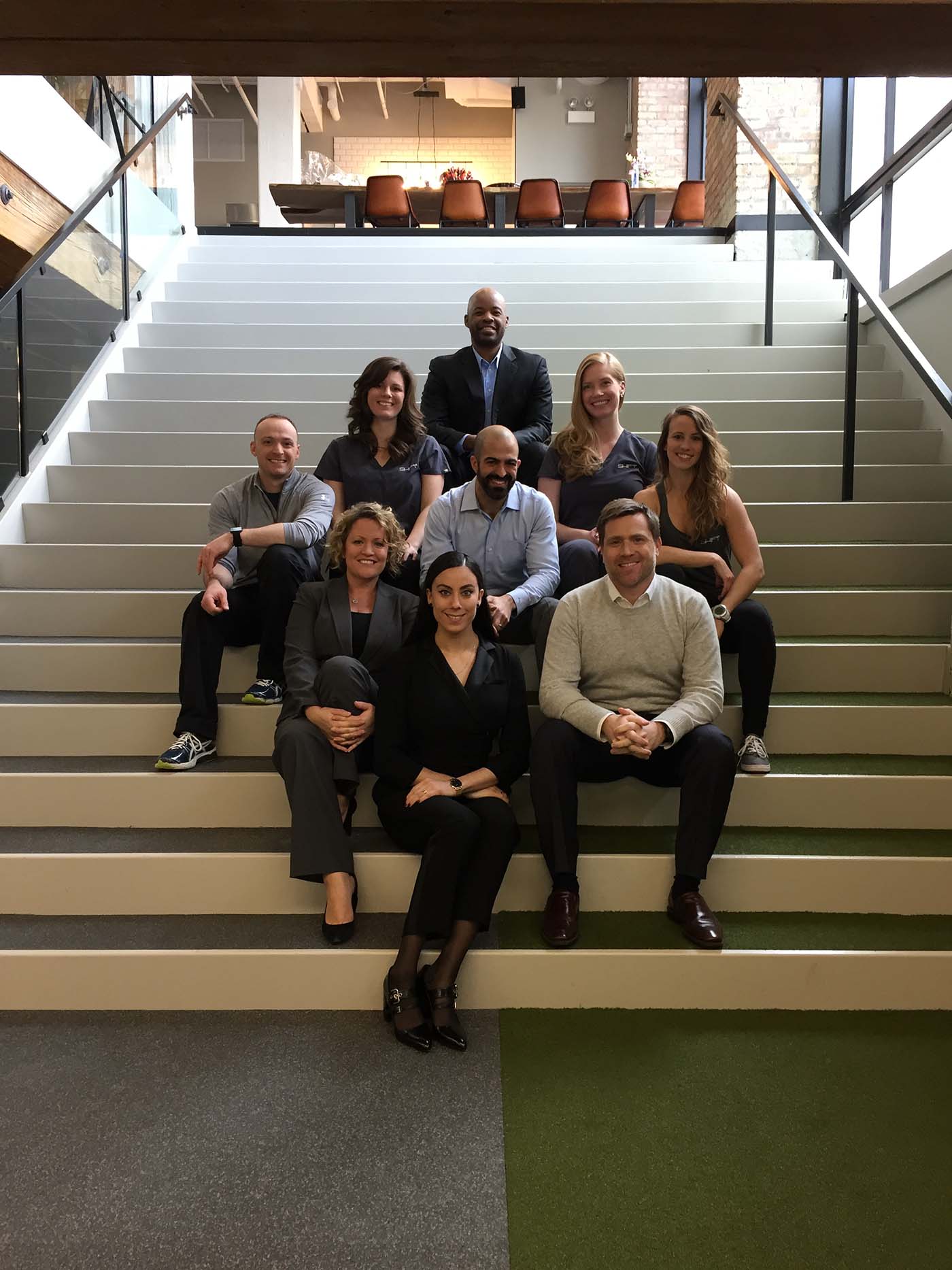 Ultimately, Dr. Levy sees every goal equally. If it lights you up, it's worth fighting for. Making those moments your day-to-day reality isn't easy work, but if you're willing to put in the effort it is endlessly rewarding.
Listen to Dr. Levy's take on goals – how he's arrived where he is today and where he's headed in 2017.

Listen on Soundcloud:

Hear us on Stitcher:
Credit: A Sweat Life – Maggie Umberger